For some reason my Library in game is completely empty of all text, there are some pictures of weapons but no matter what I click on I can't get text to appear. I don't know what is causing it, I tried changing my resolution as someone suggested to no avail and my language is set to English, even though after the recent 1.01 patch that shouldn't matter. Any thoughts? I clean installed 1.0 from the instructions on the MB2 site. Dunno what's wrong. 

Can you provide us with a screenshot that illustrates what you mean? I haven't heard of anything like this. Are you on PC or Mac?
_____________________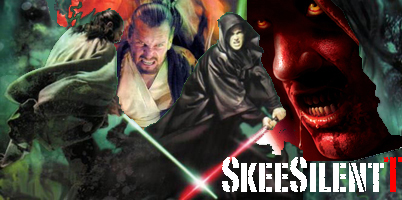 Jizzyballs O'Houlihan



Posts : 218
Join Date : 2014-07-24



_____________________
Finder of the Gleech



Posts : 99
Join Date : 2014-08-07



I never looked at the library until today and have come to find that I too have the same exact problem.
The Dark Lord



Posts : 709
Join Date : 2012-09-05



I am on a PC..
System Specs:

Processor Information:
   Vendor:  AuthenticAMD
   CPU Family:  0x15
   CPU Model:  0x10
   CPU Stepping:  0x1
   CPU Type:  0x0
   Speed:  1896 Mhz
   4 logical processors
   4 physical processors
   HyperThreading:  Unsupported
   FCMOV:  Supported
   SSE2:  Supported
   SSE3:  Supported
   SSSE3:  Supported
   SSE4a:  Supported
   SSE41:  Supported
   SSE42:  Supported
   
Network Information:
   Network Speed:  
   
Operating System Version:
   Windows 8.1 (64 bit)
   NTFS:  Supported
   Crypto Provider Codes:  Supported 311 0x0 0x0 0x0
   
Video Card:
   Driver:  AMD Radeon HD 7640G

   DirectX Driver Name:  aticfx32.dll
   Driver Version:  13.152.1.1000
   DirectX Driver Version:  8.17.10.1230
   Driver Date: 10 Sept 2013
   OpenGL Version: 4.2
   Desktop Color Depth: 32 bits per pixel
   Monitor Refresh Rate: 60 Hz
   DirectX Card: AMD Radeon HD 7640G
   VendorID:  0x1002
   DeviceID:  0x9903
   Number of Monitors:  1
   Number of Logical Video Cards:  1
   No SLI or Crossfire Detected
   Primary Display Resolution:  1600 x 900
   Desktop Resolution: 1600 x 900
   Primary Display Size: 15.04" x 8.46"  (17.24" diag)
                                           38.2cm x 21.5cm  (43.8cm diag)
   Primary Bus Type Not Detected
   Primary VRAM: 512 MB
   Supported MSAA Modes:  2x 4x 8x
   
Sound card:
   Audio device: Speakers / HP (IDT High Definit
   
Memory:
   RAM:  7650 Mb
   

screenshots:

more of the same...

http://steamcommunity.com/profiles/76561198033129347/screenshots/?appid=6020
---
Permissions in this forum:
You
cannot
reply to topics in this forum