Alright so I'm trying to put together a weekly saber training, if not multiple. So, I'm wonder what day and time would work best for each of you? Post a reply here and include your timezone. Also I'm putting together inner-clan scrimmages, which is basically we all get on the server and password it and play against each other. Like a 6v6 or 7v7 depending how many people show up. So yeah just post what times will work best for you and what days so we can decide what days of the week to do these and when these will begin.

Saber training will be all of us on the server with it passworded dueling. Whoever wants to contribute to teaching may feel free to do so. I will be sharing what I know about dueling and try to work with each one of you individually that would like to.
The Dark Lord



Posts : 709
Join Date : 2012-09-05



I think it would be best to have the training and the scrim on the same day, like right after training we could have the scrim if there are enough people etc.

My best days are Saturday and Sunday for obvious reasons.

Time? Anywhere between 3pm and 6pm (EST) or between 10pm and 1am (EST)

- I can imagine the training taking like 30min-1hour and the scrim taking about 20-30 min.
_____________________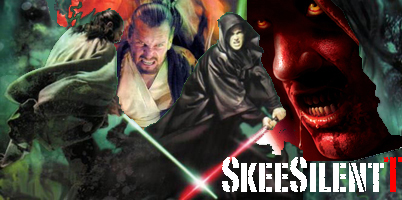 Jizzyballs O'Houlihan



Posts : 218
Join Date : 2014-07-24



Good idea Apex!
I'm good with any time, and I can teach my knowledge to the whole brotherhood if needed

Community Member



Posts : 50
Join Date : 2014-07-27



My time is (UTC-08:00) Pacific Time (US & Canada)
I can play everyday except Thursdays and Sundays. Always up for events like this.  

_____________________
"Watch your thoughts; they become words.
Watch your words; they become actions.
Watch your actions; they become habit.
Watch your habits; they become character.
Watch your character; it becomes your destiny
Watch your destiny; it becomes the eye of the beholder" ― Lao Tzu
Banned



Posts : 156
Join Date : 2014-07-25



Server Admin



Posts : 105
Join Date : 2014-07-25



I'm on like every day, there isn't a day where I'm not on. Time is -08:00 Pacific Time.
_____________________
Community Member



Posts : 18
Join Date : 2014-07-29



I am down for whenever, I may miss some due to my busy schedule but I am free during the day and also most nights after 8pm. my schedule is a little all over the place atm but I will try to make it whenever I can. (-7 mountain time)
Councilor of Slicey



Posts : 114
Join Date : 2014-08-07



whenever lets do it. fuck you apex
A Loyal Canadian



Posts : 76
Join Date : 2014-07-26



---
Permissions in this forum:
You
cannot
reply to topics in this forum