After the responses to my other topic I have selected Wednesday at 3:30 or 4 PM EST for our first ever Ðivine clan event! It's going to be something I'd like to call a Triventathon. First things first we're going to knock out the melee and force user mini-tournament that's been hanging over our heads. The rules will be simple and explained before it begins. Second, we're going to pick teams depending on who shows up and have a little scrimmage. First to 10 wins out of 20 rounds and we will alternate the teams every 5 rounds that pass that a team has not claimed victory. And last but not least we are going to top it off with 45 minutes or more depending, of saber training for everyone. Whoever has knowledge to share may do so and I will be giving some tips myself. I'm estimating this event in total will last maybe 1 and a half to 2 hours depending on how smoothly it runs.

I hope you all can attend. If this happens to be a bad date or time for anyone feel free to say so. This event will be taking place on our server with a password set. Please respond to this post with whether or not you think you can make it. If you think you will only be able to stay for part of it than that's okay, but it would be greatly appreciated if you don't leave in the middle of the scrimmage.

- Apex
I should be able to make it to this! Very excited. See you then!
Councilor of Slicey



Posts : 114
Join Date : 2014-08-07



Very good idea. I suggest making it start at 4 or 5 EST to allow those of us in central to get out of work in time cuz its mid weekday. Otherwise I'm all for this!

_____________________
"Don't you know who I am?  I'm Robin Hood!

Trouble has a habit of finding me."
Outlaw of Locksley



Posts : 255
Join Date : 2014-07-24



Sorry my computer's been crappy lately, and I haven't been on.

But I'll attend to this event no matter how many times I crash. Fight the power!

But yeah, seems like fun.
_____________________
Does fear of fear constitute fearlessness?
Banned



Posts : 100
Join Date : 2014-07-25



Looking for more responses from people...
So i'm good with that time 4 PM EST, that'd be 1 PM where i'm at. All good.
_____________________
"Watch your thoughts; they become words.
Watch your words; they become actions.
Watch your actions; they become habit.
Watch your habits; they become character.
Watch your character; it becomes your destiny
Watch your destiny; it becomes the eye of the beholder" ― Lao Tzu
Banned



Posts : 156
Join Date : 2014-07-25



I have decided I think it would be best for the event to be started at 4:30 PM EST. Still waiting on more responses though but I believe that is a suitable time for most.
_____________________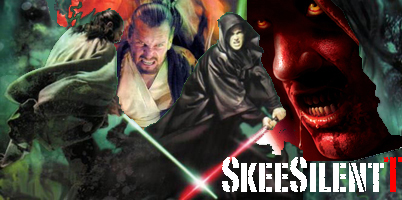 Jizzyballs O'Houlihan



Posts : 218
Join Date : 2014-07-24



Community Member



Posts : 50
Join Date : 2014-07-27



---
Permissions in this forum:
You
cannot
reply to topics in this forum