Rust - The survival-oriented game developed by Garry Newman (the maker of Garry's Mod) recently landed in my Steam Games Library, and it's nothing short of addicting. As of right now it's $20 on Steam, and honestly, it's the game that DayZ wishes it was. Not only is Rust updated far more frequently, but there are already an astonishing array of updates teased in the "experimental" version of the game.
The game mechanics revolve around gathering materials, crafting, finding blueprints, finding research kits, or even creating them. You're able to build your own base, and even share your stronghold with your friends. The map is enourmous, but currently the "best," and also most dangerous areas of the game are isolated to the southwest boarder of the map, which everyone spawns around. Here's a good map showing the complexity of the regions in the game.
Here's the more popular areas:
Feel free to add me on Steam if you're interested in playing! I'm well established on a server already and can craft just about anything you'd desire. Below is a list of things I can craft on the server I'm currently playing on. The server itself averages 5-12 people out of 50, so it's relatively safe to play on.
SERVER INFO
Armor:
FULL KEVLAR (The best in the game for PvP)
Weapons:
Rock (A big rock; the default weapon you spawn with. Primarily used to gather resources.)
Stone Hatchet (Crappy-grade, but way better than the rock - good for gathering.)
Hatchet (Steel - good for gathering or Melee)
Pick Axe (Good for gathering or Melee)
Hunting Bow (Available to everyone, but it has the 2nd best base damage of any weapon in the game and counts as a melee weapon. Cheap, and surprisingly good at PvP - Very quiet; they wont know you're shooting them and if you're good at geometry, you can hit targets from as far away as a Sniper Rifle.)
Hand Cannon (Available to all; No blueprint required)
Pipe Shotgun (Available to all; No blueprint required)
Revolver (Available to all; No blueprint required)
9mm Pistol (Reliable side-arm with a big clip but low damage)
P250 Pistol (Smaller clip than the 9mm, but more damage. The P250 is the best overall sidearm.)
Shotgun (Pump Action with 8 shells; it insta-kills anyone within 8 feet of you. Best weapon for Home-defense)
MP5 (Largest magazine of any gun (30) Does less damage and has a shorter range than the M4, but uses cheaper ammo)
M4 (24 round magazine. 2nd longest range. 3-5 hits to kill via body shots. Best all-round weapon the game)
Bolt Action Rifle (The "Sniper Rifle"- Good from 820 feet. Highest damage; longest range. 1 headshot = X_X on every human target regardless of armor)
Ammunition:
Arrows (For the Hunting Bow)
9mm Ammo (Cheap and easy to make ammo; for all pistols and the MP5)
Handmade Shells (For Hand-Cannons and Pipe-Shotties)
Shotgun Shells (For the best Shotgun)
556 Ammo (For M4's and Bolt-Action Rifles)
(All of them)
Attachments:
Flashlight (Lights in this game are a double edged sword; you can see better, but everyone else sees you!)
Laser Sight (Good for shooting from the hip, but it will give you away in the dark)
Holo Sight (Changes your weapon's ironsights so that it's more accurate and easier to aim in the dark)
Silencer (Slightly reduces damage, but makes you undetectable at night. Essential on Shotties IMO)
(All of them so far, I hear a bayonet is in the works)
Extras:
Research Kits (Made in order to research something you don't know how to craft)
Large Medkits (Heals for 100 HP)
Flares (required for making C4)
Explosives (required for making C4)
C4 (required for extensive PvP base-raiding)
(I can craft them all!)
_____________________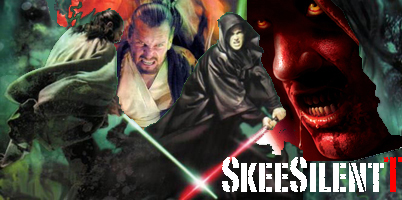 @Apex

wrote:I am interested in this. Perhaps it will be my first Steam purchase.
BUY A MIC!!!!!69!!!

_____________________
"Don't you know who I am?  I'm Robin Hood!

Trouble has a habit of finding me."
Outlaw of Locksley



Posts : 255
Join Date : 2014-07-24



Update: I switched to a server with lots of plugins.
Plugins include:
> L.E.S. - RPG/XP/Player Reputation System
-
CLICK HERE FOR MORE DETAILS
Features:
-Leveling with skills: Spec into your preferred weapon classes, as well as looting passives with a preference for ammo type
-Reputation: Players who kill 'innocents' with no blood on their hands attain a negative reputation, while those who hunt down the wicked gain a positive one. Players' levels, classes, and their reputations are visible using the "/List" command.
> Economy
- A mod that rewards you in $ for slain animals and players. Animals are a set rate, while killing players gives you a % of their total unspent money accumulation.
- This server handles this plugin well, as it's not over powered at all. No guns or explosives are available for sale, and it takes a while to farm the $10,000 needed to buy an Air-Drop. Other items on the sale screen include wood (2), metal fragments (4), low grade fuel (20), Paper (500), and a Air-Drop package (10,000)
- Above is the purchase price, the sell-price is 10% of the cost of the item.
- Prices for items can be observed with "/Price"
- The economy is set so that "Paper," an otherwise useless item can now be sold for $50 a piece.
- The "Best" item on the price screen is a smoke grenade which calls in Air-Drops. Air Drops contain the game's most rare items.
> Groups
- Join groups with other players to nullify friendly fire, share XP, allow for private chats, as well as a number of other goodies.
> Teleport
- Allows you to select one area to call your "home"
- You can teleport home after 100 seconds using the "/home" command
> Lots of other small plugins that make player there a lot of fun.
_____________________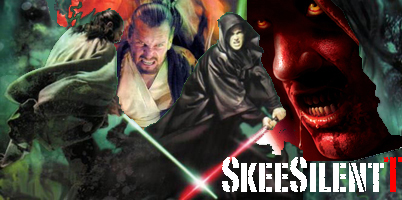 The game is pretty good, I bought it when it first came out. It's sort of like minecraft with better graphics.


_____________________
Rect 'um



Posts : 39
Join Date : 2014-08-12



NEW SERVER INFO
It's a great server to play on. The game itself is lots of fun if you like First Person Shooters and base building.
Worth mentioning, you get two games for the price of one. I'm currently playing on the original, and currently more popular version of RUST, but Garry and his team are working night-and-day on the 'Experimental' version of RUST which has been ported over to a new and improved engine - they're taking everything to the next level. I suspect that once they get the broken coding caused by the port to the new engine fixed, the Experimental version will replace the original version after about 4-5 months time. They're adding fresh content every week, though it's pretty far from complete at this stage.
EXPERIMENTAL VERSION DETAILS HERE
Things I've seen Garry comment about adding to the game:
- Completely redone models and animations.
- More advanced building.
- More materials to build your house with, as well as a structural upgrading system. No longer will you have to rebuild your base just to upgrade it into a new material.
- Farming - seeds, sprouts, crops, gathering etc.
- New weather biomes, such as snowy, jungle, and desert environments.
- New weather mechanics like snow/blizzards, rain/downpours, fog, and sandstorms.
- Animal taming / Ranching.
- Animals are now found every where you go. Animals will attack other animals for food.
- More meats - Even cannibalism.
- Random generation, featuring a new "Monument" system.
- Caves, and other randomly generated geographical features. Currently, existing caves are made with the monument system.
- More armors: for example, metal suits that can stop bullets in their tracks and Bone armors which assist in dampening melee/bow dmg, etc.
- More weapons and tools - All craftable with different materials - SHIELDS/BUCKLERS, Daggers, Chainsaws, and Sledge Hammers are on the list.
- Reintroduction of zombies, this time with improved AI and night-time wandering.
- - -
75% of the listed features are currently un-implemented, but the transfer to Unity 5 is very exciting and the expectations are very high, however, realistically so.
_____________________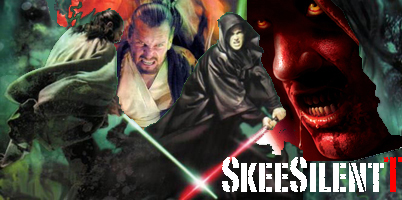 Dramatic representation of a Noob being raided.
Sweet Tier-One SMG model the Rust team has produced.
METAL CHEST PIECE DEMO
_____________________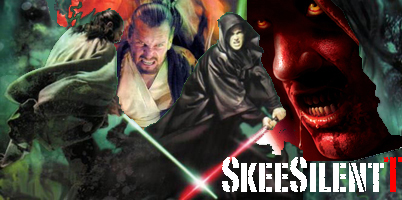 ---
Permissions in this forum:
You
cannot
reply to topics in this forum