Ingame aliases: WorstMB2PlayerInTheWorld
Previous Clans: None
Age: 15
Steam/Xfire: Steam
Do you have a mic: Yes, but it's kind of broken (Makes a crackling sound whenever I move it)
Time playing MBII: Since December 2013
Country/Timezone: UK/GMT
Favorite Class(es): Elite Trooper/Commander, Rocket ARC, Cortosis SBD
Why have you chosen to apply: I get along well with the clan members
How will you benefit our clan: Well some players find me funny so I guess that could help
Any additional info you wish to share: No
Ðivine Member



Posts : 26
Join Date : 2014-08-13



Welcome! I've just opened up a vote on your application. Just waiting for 5+ "Yes" votes. I do believe you will be accepted in a day or two.

Please feel free to browse the forums and mingle in the mean time!

It's a pleasure to see you've signed up with us!
Last edited by SkeeT on 2014-08-21, 1:58 am; edited 1 time in total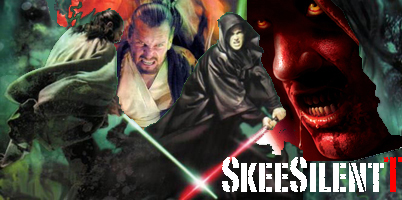 Jizzyballs O'Houlihan



Posts : 218
Join Date : 2014-07-24



Welcome, glad you decided to apply for Ðivine!
"Watch your thoughts; they become words.
Watch your words; they become actions.
Watch your actions; they become habit.
Watch your habits; they become character.
Watch your character; it becomes your destiny
Watch your destiny; it becomes the eye of the beholder" ― Lao Tzu
Banned



Posts : 156
Join Date : 2014-07-25



I'm gonna give you 5 yes votes from me



"Don't you know who I am?  I'm Robin Hood!

Trouble has a habit of finding me."
Outlaw of Locksley



Posts : 255
Join Date : 2014-07-24



Welcome, good to see you apply! It's fun playing with you
Councilor of Slicey



Posts : 114
Join Date : 2014-08-07



Your vote went rather quick my friend. It is my pleasure to welcome you to The Divine. Represent us well as I'm sure you will.

Your tags will be -]Ð[- (Alt + 0208 for Ð)

Accepted √

The Dark Lord



Posts : 709
Join Date : 2012-09-05



---
Permissions in this forum:
You
cannot
reply to topics in this forum