With our clan expanding, and certain Council members being inactive, we have decided to elect a few new Councilors. This decision was based off overall activity on both the in game server, and TeamSpeak, and who we felt has the best interest for the clan and motivation to help keep moving it forward. We understand all of you are loyal and devoted members, and this is greatly appreciated, but we tried going with some day one members that are frequently active and who we see taking this clan toward the right direction. Please welcome our newest Councilors - Mold, Roetorooter, and oodle! 

Remember, getting on TeamSpeak, trying to populate our server, and showing your devotion to the clan does not go unnoticed. We have added a few new admins because of this, so also welcome our newest admins - Joystick, StarWarsGeek, and Przy! As long as you show maturity and willingness to try and populate our server actively, after a while you too may find yourself with Admin. The Council thanks all of you for your dedication to this clan, you are all great members and we hope you all feel equality and welcomed among our community. 

All members are allowed to try and organize some type of event! If you have any good ideas for some type of events feel free to share them in our 'Events' section. Also, this clan is open recruitment, that means you all are welcome to advertise our website on the server as well as trying to recruit players. Don't be afraid to throw out a nice bind or two every now and then! 

One more thing - I added a TeamSpeak server tracker underneath our MBII server tracker.
The Dark Lord



Posts : 709
Join Date : 2012-09-05



Welcome new council members!  And well done on the TS tracker - I've been wanting one for a while and now it feels like xmas

  I also like all the icons that have been added onto TS!

_____________________
"Don't you know who I am?  I'm Robin Hood!

Trouble has a habit of finding me."
Outlaw of Locksley



Posts : 255
Join Date : 2014-07-24



Dodge This



Posts : 69
Join Date : 2014-08-12



A Loyal Canadian



Posts : 76
Join Date : 2014-07-26



Bow down on your mamma tonight


_____________________
"Don't you know who I am?  I'm Robin Hood!

Trouble has a habit of finding me."
Outlaw of Locksley



Posts : 255
Join Date : 2014-07-24



The Dark Lord



Posts : 709
Join Date : 2012-09-05



Wait, what?



Posts : 28
Join Date : 2014-08-09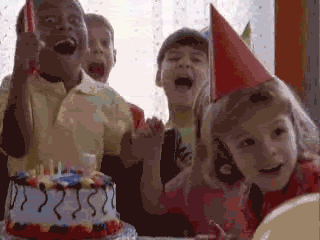 _____________________

l33t du3l1st



Posts : 130
Join Date : 2014-09-22



---
Permissions in this forum:
You
cannot
reply to topics in this forum